Salt and Shadows. Trace the salt, embrace the shadow. This podcast was born out of the necessity for radical self-acceptance, healing on the mind, body and spiritual planes, and the magical integration of bringing it to our very real, stressed out daily lives. In a world that glorifies productivity and positivity, we're bringing you the education and empowerment behind what it means to live a fulfilled and empowered existence. You must learn how to trace the salt and embrace the shadow. Brought to you by your hosts, Dyanna Marshall of Safe Passage Tarot and Courtney Klop of the lifestyle brand SelfCareCreature.
Episodes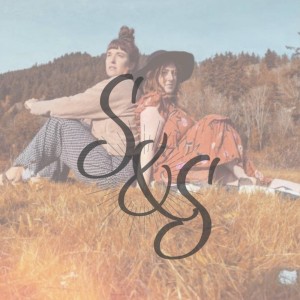 Tuesday Feb 15, 2022
Tuesday Feb 15, 2022
CONTENT WARNING: This episode briefly mentions rape, schizophrenia and discussions around mental health.
In this episode we welcome Kenneth McLaughlin from In Good Spirit local to Mount Vernon here in the Skagit Valley of Washington. Ken is a practicing witch of over 30+ years and consider's himself someone who helps people. Listen in as we dive into all the different ways that comes to manifest in Ken's life and our local community. Our conversations weaves into family dynamics, importance of healing relations (and also when to walk away), Ken's personal code of conduct and so much more!
We hope you enjoy this episode!
Support In Good Spirit:
ON THE WEB: https://www.ingoodspirit.org/
INSTAGRAM: https://www.instagram.com/ngoodspirit/
LOCATION: 505 S 1st St, Mount Vernon 98273
#NGoodSpirit
Support Salt and Shadows:
NEWSLETTER: bit.ly/SaltShadowsNewsletter
INSTAGRAM: instagram.com/salt.shadows.studio
OFFERINGS: linktr.ee/salt.shadows
Please subscribe, download and share this podcast to help it reach more people!!
Look for the subscribe link on the platform you're currently tuning in on.
We have a deep rooted mission to bring accessible and sustainable education for wholesome healing to both our local and online communities. Our goal is to provide safe space that sparks empowerment within you so that you can know how to actually live a fulfilled and magical existence.