Salt and Shadows. Trace the salt, embrace the shadow. This podcast was born out of the necessity for radical self-acceptance, healing on the mind, body and spiritual planes, and the magical integration of bringing it to our very real, stressed out daily lives. In a world that glorifies productivity and positivity, we're bringing you the education and empowerment behind what it means to live a fulfilled and empowered existence. You must learn how to trace the salt and embrace the shadow. Brought to you by your hosts, Dyanna Marshall of Safe Passage Tarot and Courtney Klop of the lifestyle brand SelfCareCreature.
Episodes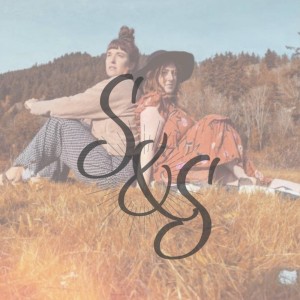 Tuesday Mar 29, 2022
Tuesday Mar 29, 2022
In this episode we chat with Tori King of "Tori Tornado" local to Conway of the Skagit Valley in Washington. Tori is a graphic designer, creating art born out of her distinct way of looking at the world. She brings textures, layers and colors together with thoughts and inspirations that are not too sappy or cliché....with some swearing on the side. Listen in as we talk about her free spirited childhood, finding her own voice among the artist community and her love for the "Makers" market world. Her art specializes in smiles and giggles through stationary and gifts - because the world can always use a little more silly and ridiculous things to make us smile! Never rude or mean, she adds just a touch of spice to inspirational mantras. Thank you for your cheerful gifts, Tori!

We hope you enjoy this episode!

Support Tori Tornado:
ON THE WEB: https://www.toritornado.com/
INSTAGRAM: https://www.instagram.com/toritornadocreative/
Support Salt and Shadows:
NEWSLETTER: bit.ly/SaltShadowsNewsletter
INSTAGRAM: instagram.com/salt.shadows.studio
OFFERINGS: linktr.ee/salt.shadows
Please subscribe, download and share this podcast to help it reach more people!!
Look for the subscribe link on the platform you're currently tuning in on.
We have a deep rooted mission to bring accessible and sustainable education for wholesome healing to both our local and online communities. Our goal is to provide safe space that sparks empowerment within you so that you can know how to actually live a fulfilled and magical existence.